The 1:50 000 (Landranger) Map.
Adoption of the metric system by the Ordnance Survey in the 1960s resulted in the need for a new product to replace the much-loved one-inch map. After trialing a number of specifications, it was decided to adopt the 1:50 000 as the new scale and a new Magenta cover. The first 102 sheets were published in 1974 covering Britain south of the Hull - Preston line. All but three of these sheets were produced in a First Series.
A complete listing of Landranger Active editions may be found here.
1:50 000 and 1:25 000 Maps of Ireland
The Ordnance Survey of Northern Ireland began publishing sheets of what later became the Discoverer Series in 1978, shortly after the appearance of the 1:50 000 map in Great Britain. The Ordnance Survey of Ireland followed suit with the first of their Discovery sheets in 1988. Coverage of Ireland by the two series was completed in 1999.
1:25 000 Second (Pathfinder) Series and Outdoor Leisure Map
Under construction.
[There were over 1,300 sheets in the Pathfinder series, so this is a long term project.]

The 1:25 000 Explorer Map.
This map is the latest incarnation of "2½-inch" map first introduced in 1946. The first experimental sheets were printed in 1994 and the series was soon chosen to replace the well known Pathfinder maps. Coverage of Great Britain was completed in March 2003. A new digital series is in production.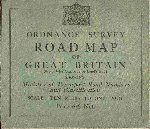 A copy of the "Ten-mile to the inch" Road Map of Great Britain published 1932. Showing Ministry of Transport Road Numbers and Classification.

An Inch to the Mile. The Godfrey Edition [England and Wales]
Alan Godfrey Maps are publishing facsimile editions of one-inch map edition maps published in the late 19th and early 20th century. The sheets are exceptionally good quality reproduction at a staggeringly small price. New ones are published every month.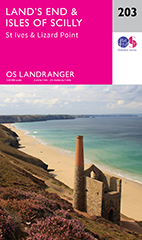 Landranger Map Cover Designs.
This project's aim is to list all Landranger Map cover changes since its first publication in March 1974. It was published in Sheetlines, the Journal of The Charles Close Society in April 2017.
This link to the published version.
This link to the continuation page.
ALSO OF INTEREST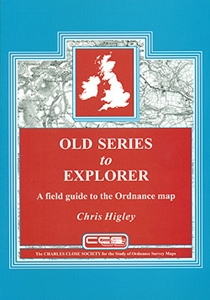 The Charles Close Society was founded in 1980 to bring together all those with an interest in the maps and history of the Ordnance Survey of Great Britain and its counterparts in the island of Ireland. The Society takes its name from Colonel Sir Charles Arden-Close, OS Director General from 1911 to 1922, and initiator of many of the maps now sought after by collectors. A man of immense stature and accomplishment, he was the link between the OS traditions of the nineteenth century and the future practices of the twentieth.
"The Society publishes a wide range of books and booklets on historic OS map series and also a journal, Sheetlines, which is recognised internationally for its specialist articles on Ordnance Survey-related topics, as well as containing news items and less serious pieces. Society members take part in regular visits to mapping organisations and map libraries at home and abroad, with a varied programme of meetings, including the ever-popular annual map market.
"Membership is open to all, and now numbers 750, some with a professional interest in maps, others current and former Ordnance Survey staff, students, amateur collectors and many who simply love maps. New members are always welcome" Click here to find out how to join.
Fielden Maps Co-ordinate Converter
A web-based tool for conversions between projected co-ordinate systems commonly in use in Great Britain and Ireland.

Further information about Ordnance Survey mapping may be found on their web site.

If you have any comments on, or corrections to, these lists please contact me on leslievictorwatson@gmail.com


Leslie V Watson
Charles Close Society member no. 438
Find what you're looking for instantly: